MIDDLEVILLE, Mich. — A family in Barry County is expressing gratitude for a deputy who helped deliver their baby in their own home.
It happened back in January, but Tuesday the family was reunited with that deputy.
It has been almost a month since a Barry County Sheriff's Deputy responded to a call of a mother in labor, and around seven minutes later, he helped deliver their baby.
The family said they didn't expect it to unravel so quickly.
"In the moment, it was kind of like, 'This is what we're doing. Let's get it done.' Afterwards it was a little...it was hard to process," said Katelyn VanderBand, a Middleville mother who delivered her baby at home.
Rhett VanderBand was born on Jan. 20 at 12:45 a.m. at his home in Middleville.
His mother Katelyn said she planned to go to the hospital until her contractions started coming quicker and quicker; that's when she knew she wouldn't make it.
"She was yelling at me to call 9-1-1. I kept asking her if she was sure. Yep, she was sure," said Kody VanderBand, Rhett's father.
A tele-communicator with the Barry County Central Dispatch walked them through what they would need while assistance was on the way.
"We got ready to deliver the baby, getting the towels and stuff ready. As soon as Deputy Hausler got on scene, he grabbed the towels and was able to catch the baby," said Megan Green, a tele-communicator with Barry County Central Dispatch.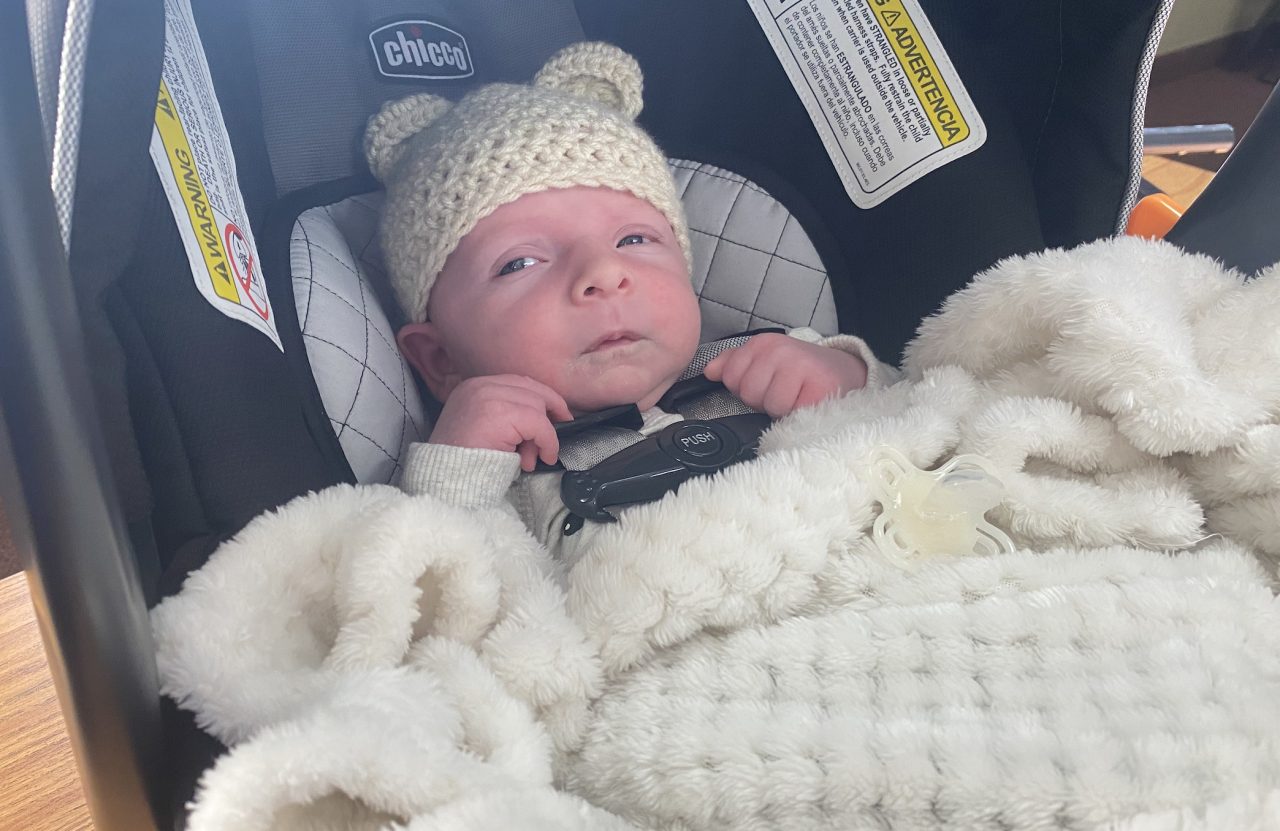 "I got to the house where she was and went inside. I saw her laying down. I was advised that she wasn't going to make it to the hospital. Immediately I started getting everything ready, prepping towels and before too long the baby was on his way. Shortly after, I delivered the baby," said a Barry County Sheriff's Office Deputy Elliot Hausler.
From the time Deputy Hausler received the call and got to their home, it was about seven minutes.
While he said he trained for circumstances like this one in the academy, he never thought he would experience it firsthand.
"Seeing the father and mother once the baby was born holding him, and the joy and excitement about that, really makes the job worth it," said Deputy Hausler.
While this was her fourth delivery, Katelyn said she was happy Deputy Hausler was there to help.
"He did the whole thing. He basically walked in and caught the baby. Thank goodness he was there," said Katelyn VanderBand.
Katelyn and Rhett were taken to Metro Health Hospital shortly after he was born and have since then been released.
Rhett is about three weeks old and has already grown out of his newborn clothes.