WEST MICHIGAN - January 2022 will enter in southern lower Michigan as a lion. A strong, moisture-laden system lifting out of the southern United States will track into the Ohio valley this weekend with wind, moisture, and accumulating snow. While the track of this system has shifted further south, southern lower Michigan will still tally about 3" to 5" of snow with some isolated higher amounts. Snow will start Saturday afternoon and become steady to moderate in the evening and night hours. It will wrap up by Sunday morning. Thus far this season, our highest one ay snow total was on November 29 with 3.5". We will likely exceed that with this event.
Take a look at the location of this storm system Saturday morning and what radar might look like below. Compared to earlier forecast model runs, the track is a bit slower.
Once the cold air rushes in behind this system Saturday afternoon/evening and the system draws closer, snow breaks out. See image below valid for 6 P.M. Saturday.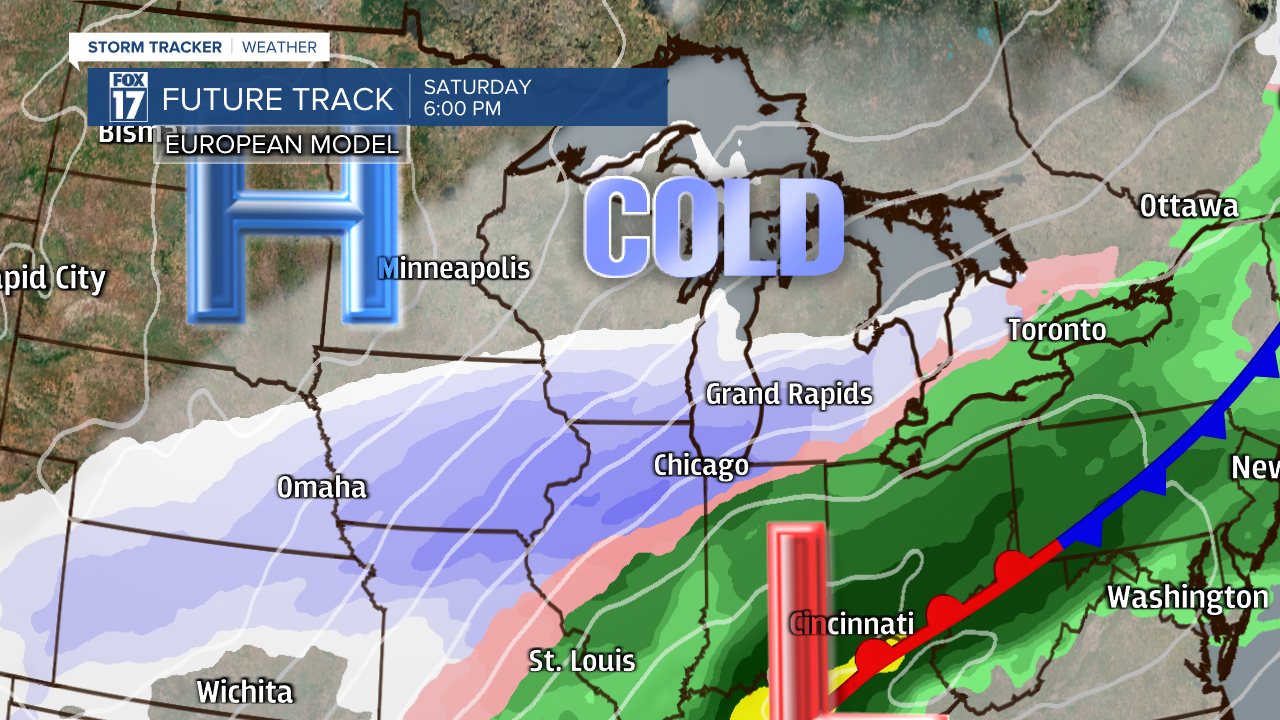 The next image below is valid for 6 A.M. Sunday. We expect most of the accumulating snow to be wrapping up as this system pulls further away into Canada.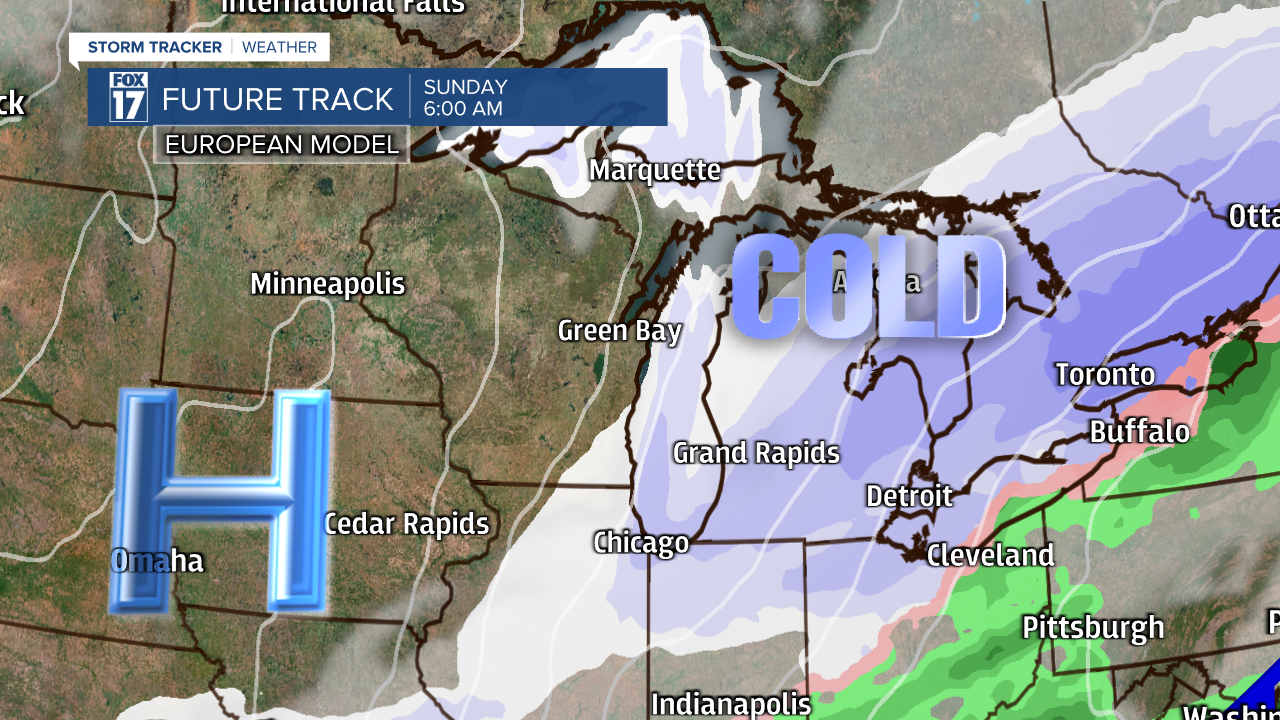 Sharply colder air with highs only in the low/mid 20s on Sunday will likely generate lake-effect snow, especially for locations west of U.S. 131. See image below valid for 6 P.M. Sunday.
This is expected to be one of the larger snow makers of the season thus far. With the current track of this low, we expect a swath of 3" to 5" across south-central and southern lower Michigan Saturday afternoon and Saturday night (dark blue color). Isolated higher amounts are possible. Look for lesser amounts north of Grand Rapids on the order of 1" to 3". See image below.
Lets look at the actual model output for our individual cities here in West Michigan. Don't get caught up on the EXACT amounts, but rather where the heaviest snow is being painted (south) and the lightest snow (north) and the consistency in these models. We expect this to be a heavy, wet, high moisture content type of snow. So it will be hard and heavy to shovel.
If this system continues to track further south, it will pull the heavier swath of snow toward the Indiana border. Make sure to stay up on later forecasts as this may change/sway/wobble a bit. I would expect the National Weather Service to issue WINTER WEATHER ADVISORIES for this event. A Winter Storm Watch/Warning is reserved for widespread snowfall amounts of 6" or more, hence the likelihood of an advisory. Have a pleasant, peaceful, and safe New Year!
Get the complete West Michigan forecast at www.fox17online.com/weather.