Sometimes the hardest gifts to find are the little ones, you know, the stocking stuffers.
Emily Richett with Richett Media, came to show us some of her favorite favorite items to stuff in the stocking this Christmas.
Agg Coddler- Starts at $20
The Agg Coddler is a porcelain cup with a lid, where amazing egg-delicacies are born.
Butter the inside, add the ingredients, break an egg, add more ingredients, then secure and set in boiling water or microwave it for a few minutes.
Easy and simple!
Flint Lint Roller- Start at $7.99
It's a lint roller, but it's retractable, reusable, refillable, recyclable, and downright remarkable.
Sold at Target.
Native Deodorant- $12
Paraben-free, aluminum-free and shipped for free, right to your stockings.
3-pack gift box available for $30 with scents like coconut and vanilla.
Zubels- Start at $10
100% cotton hand knit toys, rattles and sweaters.
Rattles are safe to chew.
Have first toys all the way through toddler clothing.
Cindy's Suds Bathing Products- Start at $5.95
A full line of natural, locally made bath, body and home products, including the tub favorite, bath bombs!
All products are made in small batches out of Lowell, Michigan.
Available at area shops including Hopscotch, Pink Lemonade and Kingma's.
Bitten Mitten Teething Tool- $14.50
Perfect for playing and teething for your little one.
Made out of beech wood and 100 percent Food Grade silicone beads.
Naturally antimicrobial and non-splintering, the same materials commonly used for wooden spoons in the kitchen.
BlueFox Engraving- Start at $6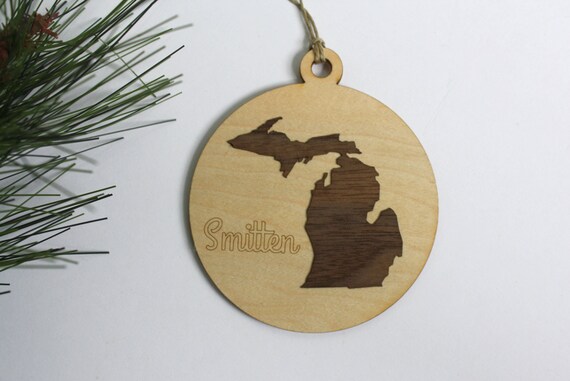 Buy anything engraved like book stamps, silhouetted ornaments, Mitten designs, and so much more.
Customize a special item, or pick from many fun items already created.
Push Defense- $15
Popular defense object that hooks on right to your key chain.