OAKRIDGE, Mich. — Oakridge Public Schools are making plans to safely return to school this fall.
They have three possible options, a virtual model, a hybrid model and an in person model.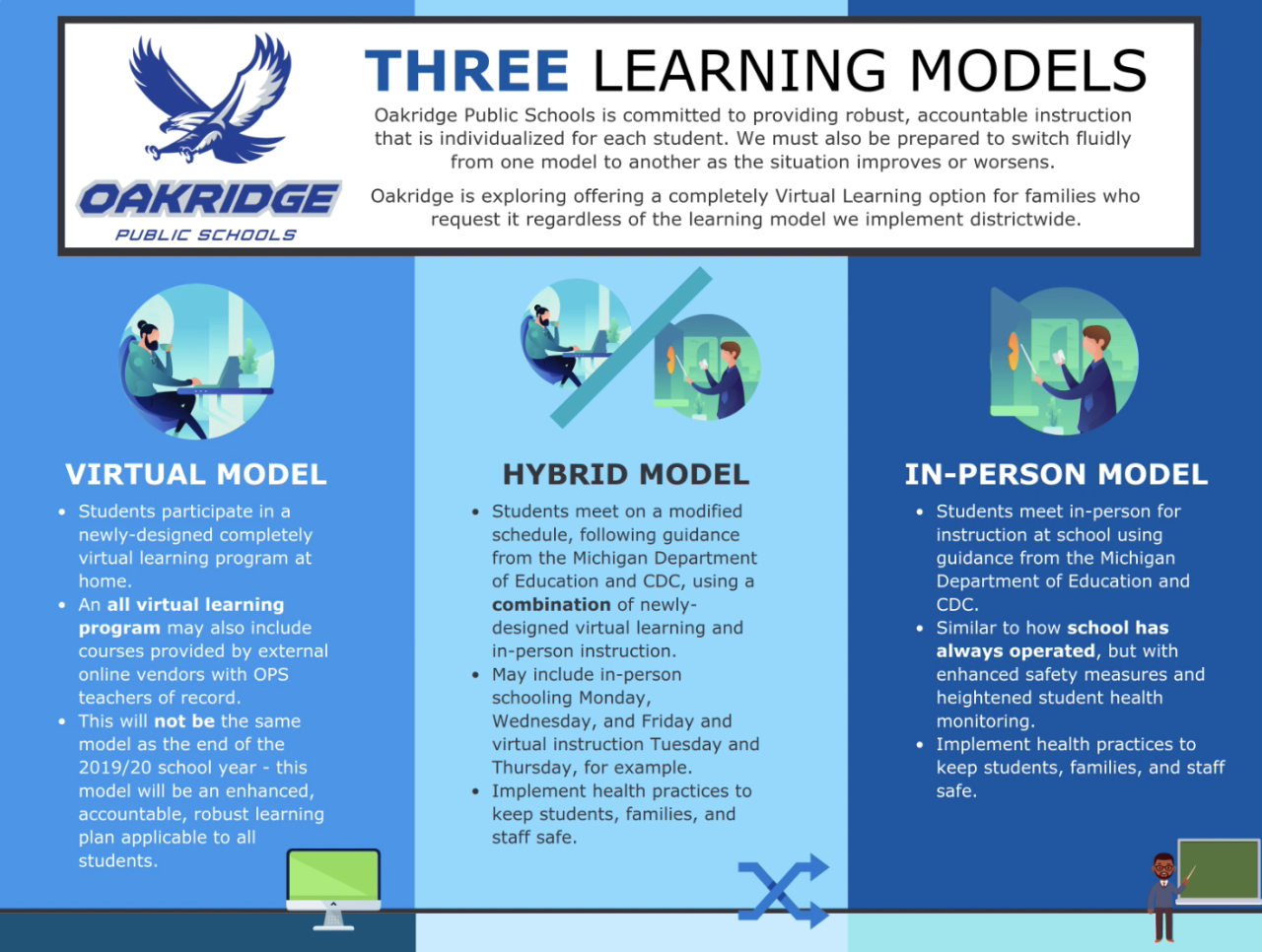 Oakridge Publice Schools Superintendent, Tom Livezey, walked through their lower elementary school with Fox 17 to show them what the hybrid model might look like.
"One of those being, if we are in person and the Governor is phase 4 or 5, a hybrid model. Where half the kids would come on Monday, Tuesday, and half the kids would come on Thursday Friday, with Wednesday being a remote learning model for everybody."
In the hybrid model, classroom sizes will be smaller, the building will be regularly sanitized and students and staff will wear masks.
If the school does face a positive COVID-19 test, they will have to quarantine for 14 days.
Additionally, Livezey says, "Any student that was in close proximity will have to quarantine for 14 days."
He says that is why they plan to keep students in cohorts, minimizing a potential outbreak.
"So if there is a positive test, it doesn't take your whole school down. Hopefully we'll only send a class at a time to quarantine for the 14 days," Livezey said.
The hybrid model would also minimize how often students would need to be in the hall, by holding multiple classes in one room.
Instead, teachers will rotate classes, making the students primary classroom the gym, music room, and even the cafeteria.
But Livezey says they're making sure students will get outside for a much needed break.
"We can get out on the playground because we are not taking recess away from these kids."
He says they are still working out the logistics of what recess would look like, but did say they will sanitize the playground between cohorts.
He added they are doing their best to make it feel as normal as possible.
"What is going to stay consistent, is our teachers have a heart for kids."
Oakridge parents have the option to enroll their student in online learning if they are not ready to head back to the classroom.
Every student will have access to a laptop and a WiFi hotspot.
He noted this could all change as we learn more about the virus.