Lots of home celebrations are happening this Halloween, so why not treat yourself to some spooky sippers?
Nate Blury from the Original Tin Cup shows off a few recipes for people to enjoy.
Tart Cherry Eyeball Punch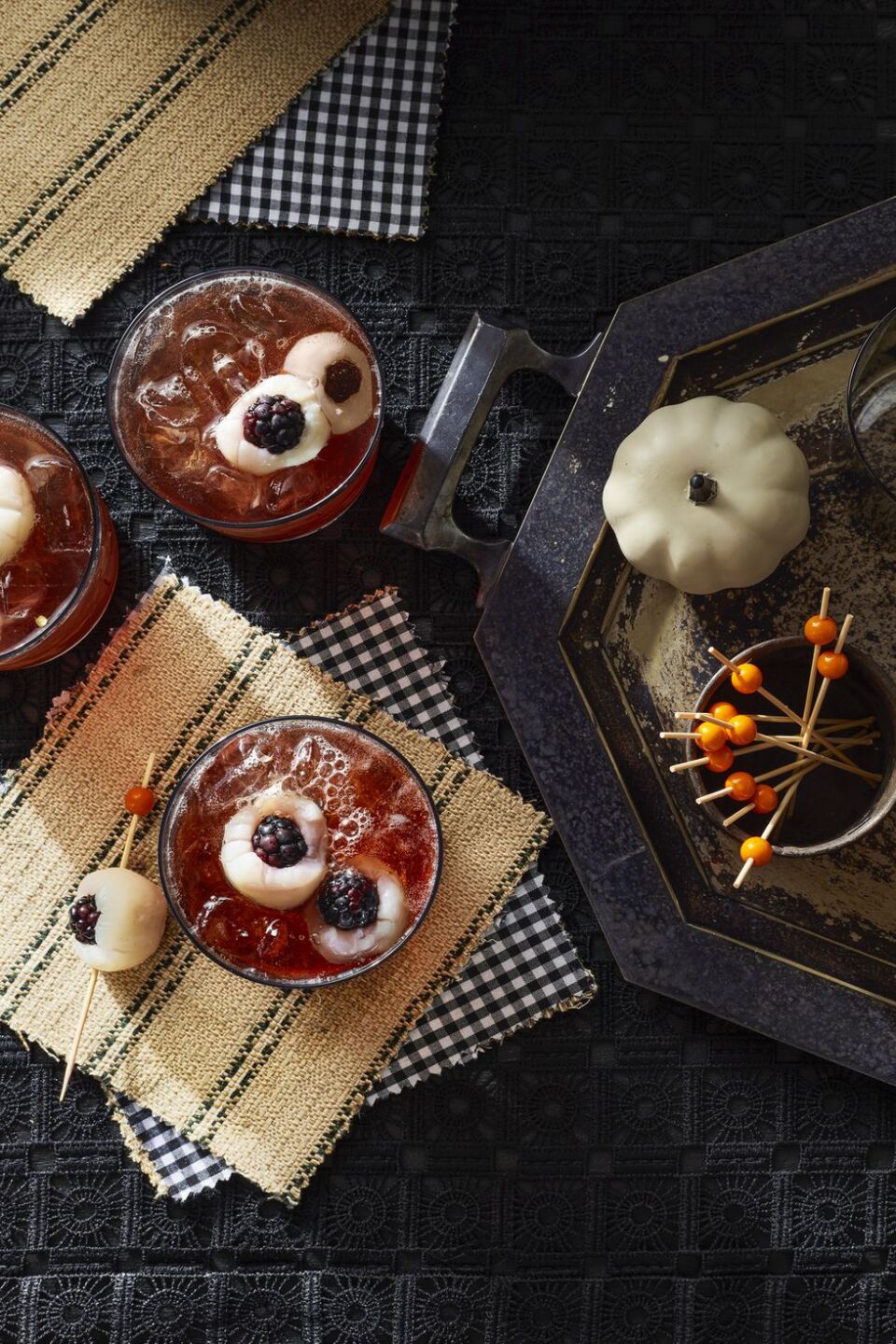 Drain 2 (15-oz.) cans lychees, reserving 1 ½ cups of syrup.
Carefully stuff blueberries in each lychee; chill.
Stir together reserved syrup, 4 cups tart cherry juice, and 1 cup fresh orange juice in a large pitcher; chill.
Add stuffed lychees and 3 (12-oz.) cans of chilled sparkling water to punch.
Serve over ice. Makes 12 servings
* For a sweeter drink, substitute ginger ale for sparkling water. Adults only: Stir 1 ½ cups vodka or light rum into punch.
Pomegranate Rum Punch
4 hibiscus tea bags
1 small cinnamon stick, smashed
1 c. pomegranate juice
1 c. spiced rum
1/2 c. fresh navel or blood orange juice, plus slices for serving
1 (750-milliliter) bottle prosecco or other sparkling wine, chilled
Pomegranate seeds, (for serving)
Directions:

Place tea bags and cinnamon stick in a large measuring cup. Top with 1 cup boiling water; let steep 5 minutes. Strain and cool to room temperature.
Combine tea, pomegranate juice, rum, and orange juice in a pitcher.
Slowly stir in prosecco.
Serve over ice with orange slices and pomegranate seeds.
The Haunted Graveyard
3 oz bourbon
2 oz maple syrup
4 orange slices
4 dashes bitters
2 sprigs rosemary
Directions:
Pour the bourbon and maple syrup into a cocktail shaker. Add the ice, orange slices, and sprig of rosemary.
Shake well for at least 30 seconds.
Add the ice to a short whiskey glass and strain over the prepared cocktail.
Garnish with a fresh stem of rosemary and use a kitchen blow torch or long match to set it on fire.
Be sure to join our Facebook group DrinkGR and check out originaltincup.comfor more recipes.