LUMBERTON, N.C. (CNN) — A man in detention on unrelated charges has been arrested in the kidnapping and killing of 13-year-old Hania Aguilar, who was abducted last month outside her home in southeastern North Carolina.
The eighth-grader was kidnapped from her driveway on November 5 in Lumberton, about 95 miles from Raleigh. An abductor forced her into a relative's idling SUV and drove off, prompting an Amber Alert.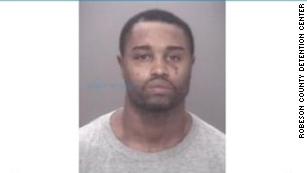 Michael Ray McLellan is charged in Hania Aguilar's kidnapping and death.
Hania's body was found last week in water off a rural road in Robeson County, while the stolen SUV was abandoned less than 10 miles from the home, authorities said.
Michael Ray McLellan, 34, has been charged with 10 felonies, including first-degree murder and statutory rape of a person under age 15, Shelley Lynch, public information for the FBI's Charlotte office, said in a statement.
Already in custody on unrelated charges, McLellan went before a state magistrate at the Robeson County Detention Center early Saturday. He's being held there without bond.
McLellan's first court appearance is expected Monday morning. It's unclear what he was in jail for and how long before the latest charges.
Father denied a visa to attend funeral
When Haniais laid to rest Saturday in North Carolina her father will be nearly 3,000 miles away.
The US State Department has denied a temporary visa for Noé Aguilar to travel from Guatemala to attend services for her, according to the father's attorney.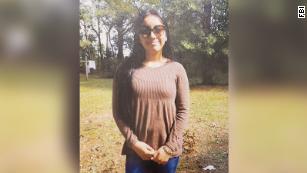 Hania's body was found last week off a rural road in Robeson County.
"I had hoped they would find it in their hearts to let me be there for my daughter's funeral," Aguilar told CNN in a brief phone interview Friday.
"It's very sad. She was my princess. She will always be my princess."
Immigration attorney Naimeh Salem said US Embassy officials in Guatemala denied the temporary visa on the grounds that Aguilar "didn't have enough ties to his home country, Guatemala."
"That is not true," she said. "He has family there and his own business."