October is National Bullying Prevention Month, and there are plenty of ways kids can show kindness to one another to stop spreading hate.
Sherri French joins the Fox 17 Morning Mix for a "Kindness Counts" segment, where she features amazing women who have created their own brands, with stories and products that inspire children to be kind, giving and empathetic to one another.
1. notes to self® Socks- $12.99/pair
Made in the USA.
Positive affirmation socks.
High quality athletic socks with arch support and breathable mesh top.
The words are woven in when the socks are made.
Each design has a positive affirmation like 'I am brave' on the toes (so the person wearing them sees that phrase in the morning and the night - when they are putting on their shoes and taking them off.
The subconscious mind is most receptive early in the morning and late at night.
2. Cardinal Rule Press T-shirts, Hats, Mugs, Bags- start at $9.99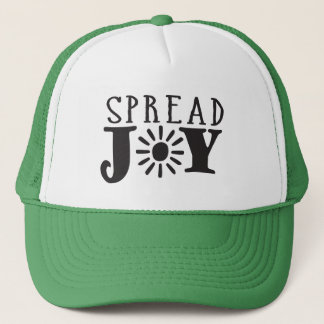 Cardinal Rule Press is a publisher of high quality children's literature with messages of hope.
Children connect with the lessons in these books that teach important life skills like kindness.
They offer products ranging from t-shirts to hats, bags and mugs that share kindness lessons from their books.
3. Maria Dismondy Books- start at $6.99
Maria Dismondy is an award-winning author of picture books that empower children with messages of courage, kindness, empathy and more.
The popularity of these books have grown over the last decade and two of the titles travel nationwide as children's musicals.
Maria visits schools across the country via Virtual Visits, sharing her messages in dynamic school programs.
4. Peaceable Kingdom Games- start at $8.99
Peaceable Kingdom creates award-winning games and gifts that inspire cooperating and cultivate kindness
BE KIND TINS - "Little acts of kindness for kids"

Each tin includes 18 cards with prompts for little acts of kindness you can do today

Includes 3 "pass it on" cards to inspire others to act with kindness
Includes 1 one "be kind to yourself" card

Come in 9 different designs each with a unique set of kindness prompt cards

FRIENDS & NEIGHBORS - Matching game that focuses on emotions

Encourages empathy, compassion and cooperation
Includes Social and Emotional Intelligence Parent Guide and Friends and Neighbors Story Book

RACE TO THE TREASURE - Players strategize, cooperate, and build the path together with a goal of getting to the treasure

Building onto a path encourages kids to think two steps ahead and to look at all possibilities
Game play changes each game depending on where the game pieces are placed
5. MantraBand Bracelets- $25-$35
Simple, elegant jewelry with an uplifting message.
Makes perfect gift for the holidays.
Fully adjustable to fit any wrist.
6. Craft-tastic Kindness Kits and more- start at $14.99
If we could wish one thing, it would be that everyone would be more kind towards one another.
When kids learn how good it feels to give and be kind, magic happens. They develop better self-esteem, learn compassion and become happier.
By making something and giving it away—or sharing it—children learn to think less about themselves and more about others.
7. My Big Life Journal for Children- $24.95
Big Life Journal is a guided journal for children which teaches growth mindset.
Growth mindset is a belief that you can always improve with effort and right strategies.
The journal is broken down into themes such as Dream Big, Be Persistent, Believe in Yourself, Make a Difference in the World among many others.
It is packed with illustrations, quotes, poems, writing prompts and stories about real people like Elon Musk and J.K. Rowling.
This journal is best for ages 7-11.
It's done together with a Journal Buddy (a parent or grandparent), which makes it a wonderful connection tool.
The journal is a full-color hardcover journal with a satin ribbon. It is over 200 pages.