SCOTTS, Mich. — A west Michigan home is taking their holiday decorations to the next level with more than 100 inflatables in their yard.
There are a total of 175 inflatables blown up, and the owners said they started with only a few a decade ago.
Each year, they said they get thousands of visitors to what they now call the "Holiday House".
You'll find inflatables ranging from big to small and a variety of characters including Santa Claus, Mickey and Minnie.
They created a little path for people to walk through to enjoy the characters, see the lights and listen to Christmas music.
The owner said putting these up each year isn't an easy task.
"It's a lot of work. You have to take each one out of the box, plug them in, and then once they are blown up you have to stick each one down to the ground. It's about four stakes in the ground to make sure the wind doesn't take them away. It is about five to six hours a day. It takes about two to three weeks," said the owner of the Holiday House Sean Burdick.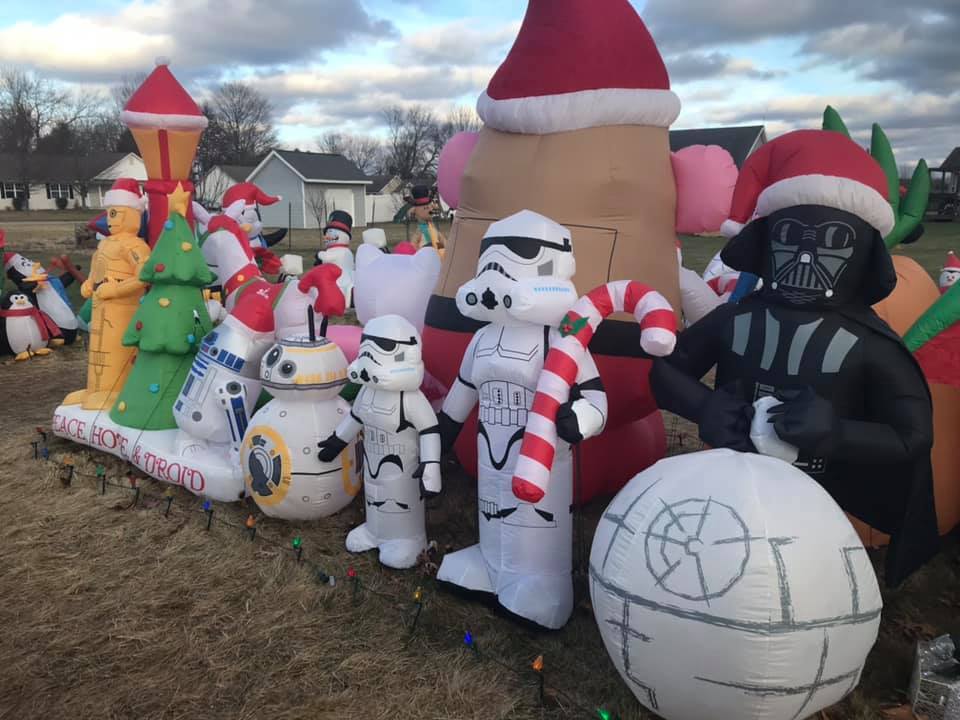 The owner said he does it just to see the smile on kids faces.
"The kids seem to enjoy it, and the parents seem to enjoy it. Everyone gets out, they see their favorite character, especially the kids. They'll rush to their favorite character. They'll point at them. They'll name them. It is just nice to hear kids laughing out here." said Burdick.
It wasn't always a path for people to walk through.
"We started the first year, it was about four or five years ago when it started being like this. At first we just had a whole bunch of decorations up and down our yard here. People could just drive by and look at them. About four years ago, we made it so people could walk through and enjoy everything up close," said Burdick.
There's no cost to visit the house, but the owners said donations are appreciated.
The inflatables will be up until January 1, weather permitting. The owners said to make sure to check their Facebook page first before to make sure the characters will be inflated.