Michigan students could see additional school days if the state superintendent has his way, but that change would not come until next year.
Dr. Michael Rice says there has been a historic level of local control and adds that "there are as many specific approaches to pandemic preK through 12 education as there are public school districts nationally."
Rice wants to see additional school days added so students can make up for the information they missed. He also said he wants schools to return to in-person learning this winter if they are comfortable.
"It is desperately necessary that we get a handle on this, that we figure out how to best educate our kids in this space and how to get them back on track as soon as possible," Michigan Senate Education Committee chair Sen. Lana Theis said during a hearing.
A joint House and Senate education committee's conversation with Rice centered on how to counter the negative impacts of the pandemic's disruption on schooling.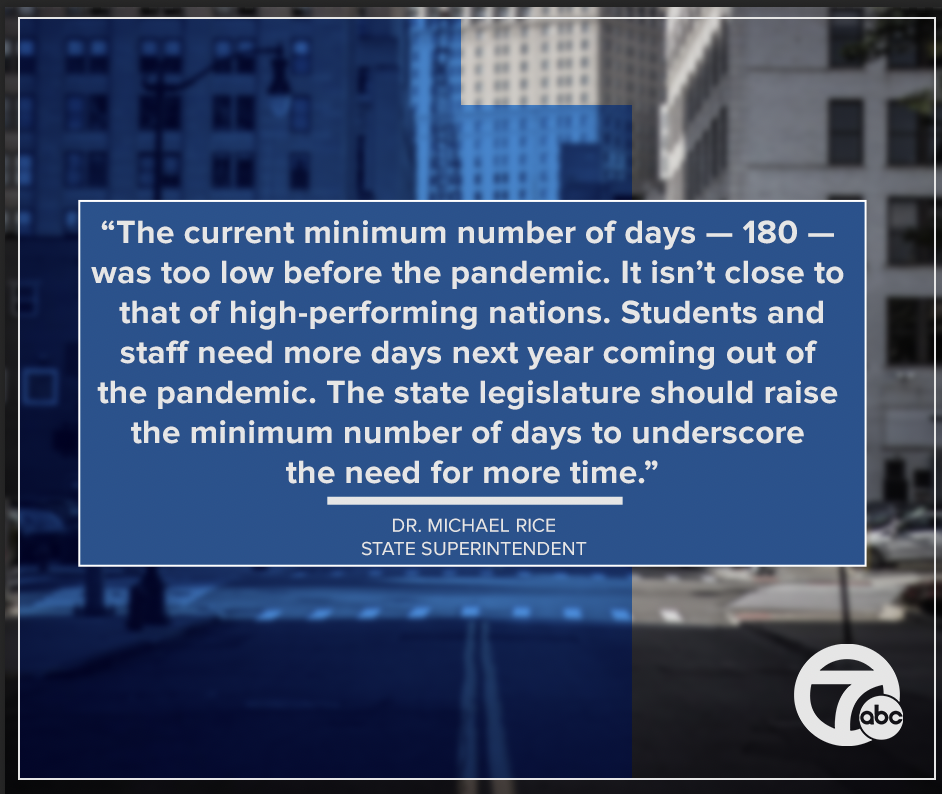 "We need to pivot to a new better, normal, not simply back to where we were pre-pandemic," Rice said.
Rice said at the start of the school year that about three-fourths of all school districts in Michigan offered an in-person option, with only 23% fully remote. By December, it has 50/50.
"The absence of these orders, more people would have become infected and more would've died," he said.
At the same time, the downside is that many students haven't learned as much as they should've in the past year, he said. Rice is calling on the legislature to add school days to the next school year. The current number of school days is 180. "But that's just the beginning. There needs to be a layering of additional time," he said.