The world of baby products is constantly evolving, improving technology, and making the lives of new parents easier.
Carly Dorogi and Sherri French from Capital M Media share some of the newest and best solutions for over-tired and stressed out moms and dads.
Baby K'tan Diaper Bag- $49.95
The bag offers up 14 functional compartments which include two antibacterial pockets, two insulated bottle pockets, exterior water bottle and cell phone pockets and a built-in antibacterial wet bag.
The large built-in wet bag keeps in moisture and liquids with a water-tight zipper and the antibacterial nylon helps prevent the growth of germs and odor-causing bacteria.
Comes with stroller bar straps and is machine washable.
Bare® Air-free Feeding System- $15.50
Bare® Air-free feeding system is a healthier alternative to baby bottles. With patented Air-plug® technology, Bare® feeds baby air-free milk (to
prevent gas buildup); in upright position and lets the baby control the flow/pace of feeding.
Bare® significantly reduced Acid Reflux symptoms in 75% of babies, in the first two weeks.
The Perfe-latch® nipple is for exclusively breastfed babies and the
Easy-latch® nipple for babies who bottle feed.
Discount: Use code BareAirFree for 20 percent off plus free shipping. Expires on May 31.
Itzy Ritzy Milk Boss Infant Feeding Pillow- $24.99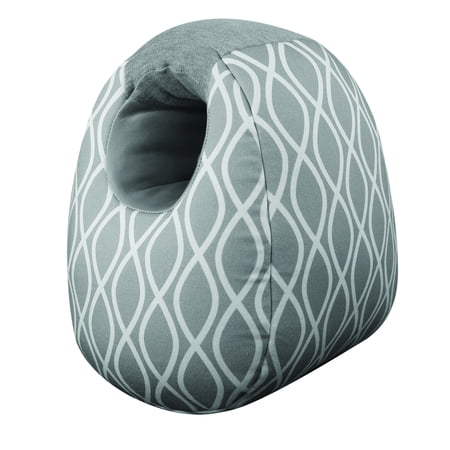 Innovative breastfeeding and bottle feeding pillow that provides perfect support for baby and parents, helping to relieve arm strain.
Makes feeding easier and helps position baby at the proper angle for latching while breastfeeding at home or on-the-go.
Can be used to help reduce reflux and to comfortably burp baby.
Bloom Baby Wipes- starting at $1.29
These highly natural jumbo-sized uber-soft wipes from bloom BABY are made with clear energy and glacial water.
Wipes are bigger and have a unique textured surface area that "clears instead of smears"- getting the job done with just one wipe!
Lark Adventurewear Short Sleeve Bodysuit- starting at $26
Lark Adventurewear is the first children's activewear apparel brand using innovative natural fabric that is UPF 50+ and wicks moisture to easily endure the daily life of a child.
Founded by a mom, Lark Adventurewear is the most innovative children's fashion brand and the first to create an activewear fabric that is chemical-free and synthetic-free.
Perfect for active toddlers and children, their unique cotton-bamboo fabric keeps kids cool and comfortable by wicking moisture (sweat) from skin while also being super soft, breathable and fashionable.
Discount: Use code LARK15 for 15 percent off order.
For more information and discount codes, visit hellocapitalm.com.