*Edit: The address for Kzoo Swift in the video is incorrect, and has been corrected for the web story.*
Looking for a new set of wheels to ride around in this spring or summer? There's a bike shop in Kalamazoo that can hook you up with a brand new bike, or even refurbished vintage models called Kzoo Swift.
Kzoo Swift is the only shop in Kalamazoo to buy, trade, and sell vintage bikes. Customers can even bring in their old bike, and trade it in for a different one.
All used bikes are rebuilt with new parts and come with a 90 day "fix it for free" warranty.
Kzoo Swift also sells brand new bikes, including brands like Fuji, SE, Surley, and more.
Fox 17 Morning Mix viewers have a change to win one of Kzoo Swift's vintage bikes. Click here to enter for a chance to win one of these bikes in the photo below. The contest ends April 6.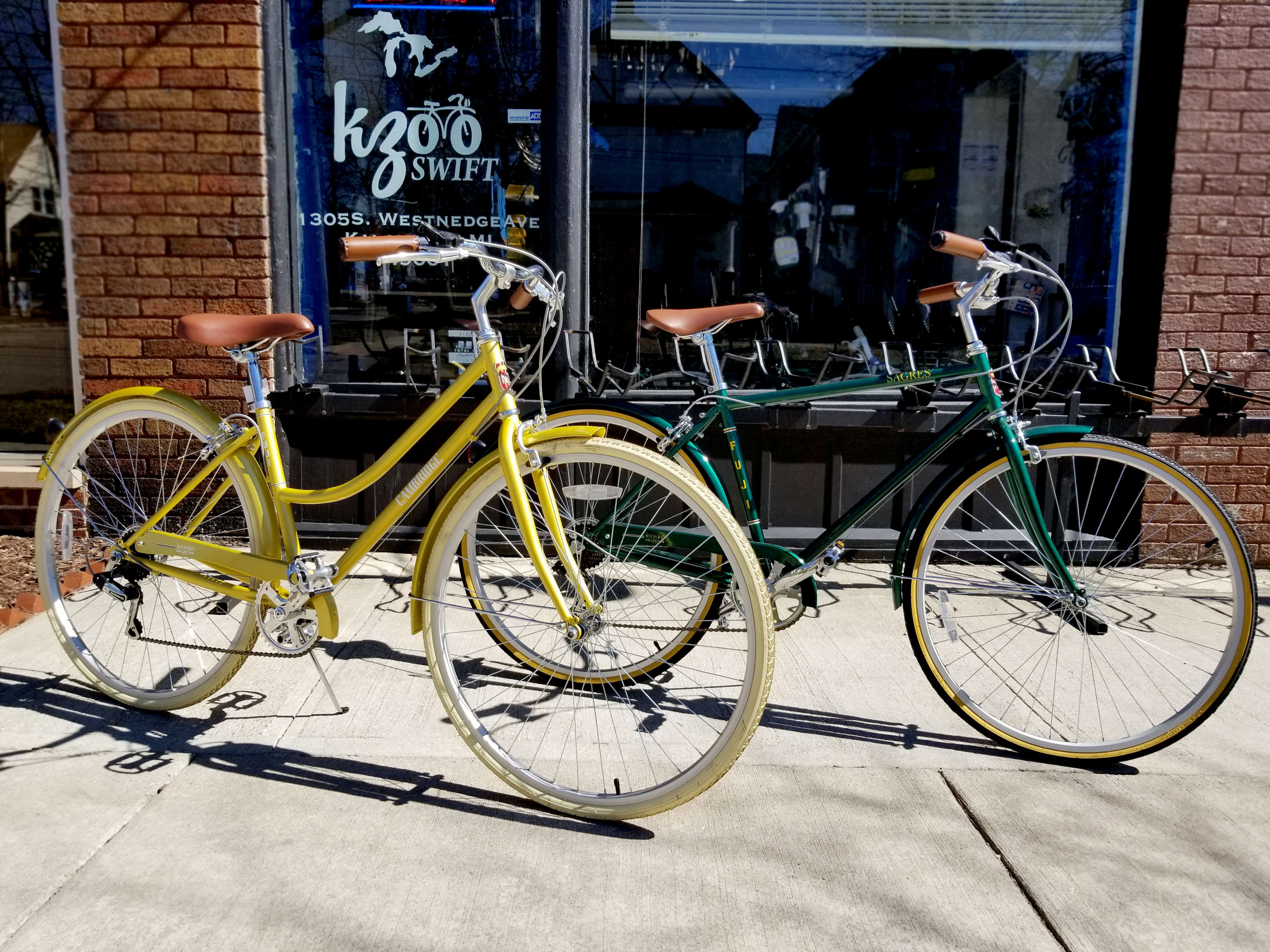 Kzoo Swift is located at 1305 South Westnedge in Kalamazoo.
For more information, call (269)-351-2453 or visitkzooswift.com.