The holidays are quickly approaching, and the window is getting smaller and smaller to finish holiday shopping. So what should parents get for their kids this year?
Sherri French came on the show to share a few products that kids will love, that were invented by parents themselves.
Read Your Story Books- starting at $29.99
Award-winning, personalized children's books for kids 0-7, and featuring your child's name and face throughout.
You can create the perfect keepsake gift in just a few clicks - just go to Read Your Story's website, upload a photo of your child and enter a few details and 7-10 days later, you'll receive a book printed on thick archival-quality paper.
Get 10% off when you order using HOLIDAYS at checkout.
Order by December 9 to receive in time for the holidays.
Blankie Tails- starting at $34.95
Blankie Tails is the creator of the original mermaid tail and shark blankets and now features orcas, rockets and even My Little Pony blankets.
What makes Blankie Tails so FIN-tastic is that you can climb inside the blanket, which is made with luxuriously soft, minky fleece, and put your feet all the way into the fins and wiggle them around!
Blankie Tails are machine washable.
The premium quality and super fun designs have made Blankie Tails a favorite with millions of kids and adults worldwide!
Magformers- starting at $49.99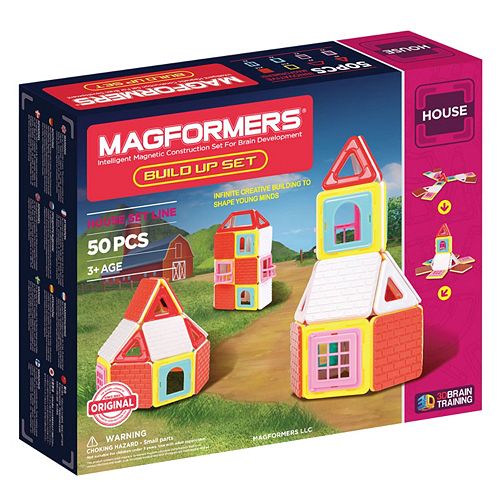 Magformers are safe, they are sonic welded using BPA free.
High quality ABS plastic.
Magformers use rare earth Neodymium magnets, the strongest of their kind for guaranteed connectivity.
Patent always attracting magnetic technology, the design allows the magnet to spin encased in the shapes to always attract!
All of our Magformers products are compatible.
Ages 18+ months and up.
Wacky Links- $9.99
Winner of 7 awards, including Top Toy of the year, Creative Play of the Year and Moms Choice.
Pieces are reusable and can also be cut with child safe scissors for even more building possibilities. For example, the Unicorn Crown tubes were cut to make the perfect fit.
Great for hand-eye coordination, fine-motor skills, socialization and has been rated for kids of all abilities to play with!
All elements are dishwasher safe.
Farm Hoppers- $27.99
Fun, whimsical, brightly colored animals.
Help develop core muscle and coordination.
Can be used both indoors and out.