For brand new moms making a baby gift registry can be really stressful, especially if you don't know what kinds of products are out there.
Sherri French, inventor of Spbang, came onto the Morning Mix with a list of must-have products for babies, invented by parents.
Foodoo High Chair - $229.99
The Foodoo High Chair is newborn ready with a near-flat recline in a super comfy and cushioned seat.
Foodoo can recline into 5 different positions, and 8 height adjustments.
Airnoogie Pacifier 2-pack- $12.99
Nipple is made from clean light silicone that is soft and long-lasting. It won't discolor or deform over time.
Long air vents on the sides of Airnoogie will help protect the baby's skin from irritation.
BPA, Latex, and Phthalate Free.
Cup Catcher- starting at $9.99
Cup Catcher catches the cup, keeping it close and clean, before it hits the floor.
Zig-zap shape reduces constriction around body parts.
Designed for gumming and tactile stimulation.
Dishwasher safe, FDA Grade Elastomer, made in the USA.
LUX Baby Bottle- starting at $15.95
The bottle mimics a mom's breast, so the baby can switch back and forth between bottle feeding and breast feeding.
Unique venting technology prevents the baby from swallowing air, preventing the baby from having gas.
Nawgum Teether- $19.99
The cactus shape offers many ways for the baby to chew on the object through every phase of development.
Made in the USA.
SoapSox- $14.99
From playtime to bath time, kids will have fun getting clean with SoapSox washcloths.
Comes with an anti-microbial soap pocket so it transforms SoapSox into a sudsy washcloth buddy.
Machine washable.
Paciplushies- starting at $14.98
Finding a pacifier is now easy thanks to Paciplushies! Stuffed animals come with a Hug Ring that attaches to a variety of pacifier brands like Marn, Avent, NUK, and more.
Makes it easier for babies to maneuverthe pacifier at a young age.
When the baby outgrows the pacifier, they'll still have a fun friend to play with.
Baby Zala- starting at $169
The multi-comfort solution gives flexibility to mom and baby's every need.
When on the go, Baby Zala rolls up into a travel bag.
All-in-one product eliminates house clutter, and great for at home or on the go.
Lily Jade Bags- starting at $330
Every bag converts to a backpack with a messenger strap.
Comes with a removable, washable, 12-pocket organizer.
Made with leather.
Magnetic Me Silky Soft Modal Footie- $29.99
Provides an easy way to dress your baby.
Includes a Sew Safe construction and comes with a Fuss-Free guarantee.
Buddy Bib- $19.99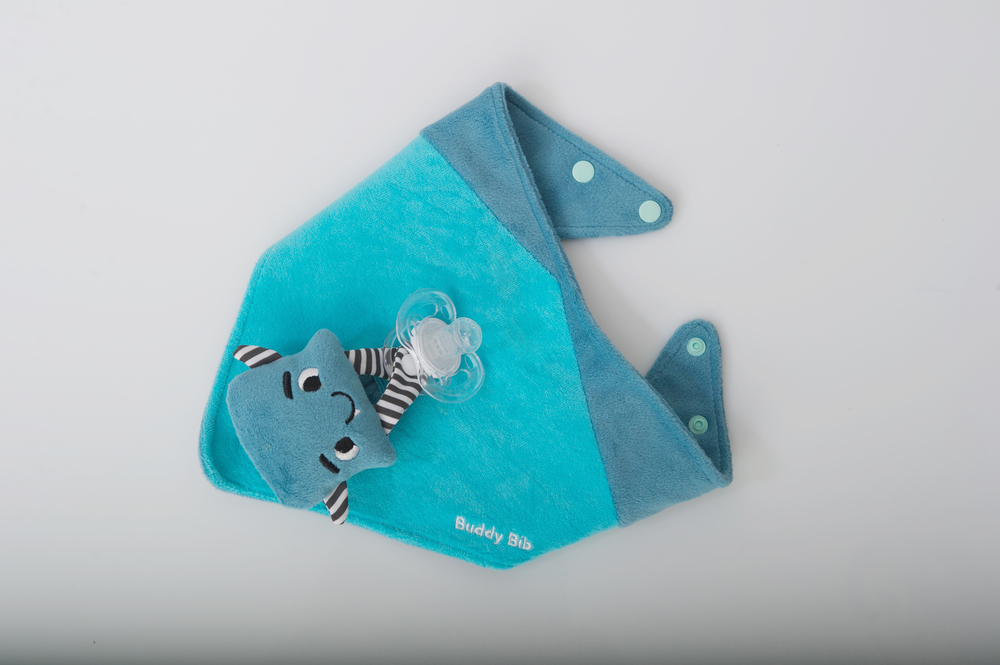 The Buddy Bib is a 3-in-1 detachable, sensory teething toy and bib. It's a combination of a plush toy, a BPA and phthalate-free food-grade silicone teether, and a soft, absorbent bib.
When Buddy Bib gets dirty, just throw it in the washing machine for easy cleaning.
The plush toy can be put anywhere, acting as a teether or a sensory toy.